Basically new-in-box Yaesu FT-857D radio. I purchased from local HamRadio.com dealer and used for a week in my truck and switched to ICOM model. Unit comes with ever...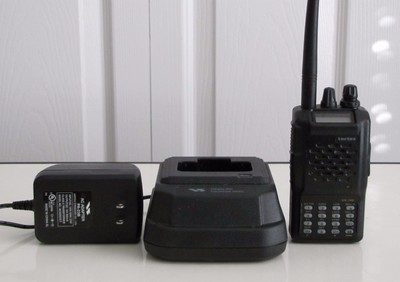 The VX-150 is an ultra compact FM hand-held providing up to 5 watts of RF power and a wealth of convenient features for the 2m amateur band. The VX-150 has rubber ga...

USED. Some scratches on screen. Works like new. (does not come with original antenna) Will ship out via USPS priority mail with tracking and Signature required. Come...

New item on opened box. Ships for FREE from FLORIDA within 24 hours. SER# 4N800800 Yaesu's newest 144/430 MHz 5-Watt FM Hand-held was introduced at Dayton 2004....

I have for sale a Yaesu FT-8800 dual band VHF/UHF amateur radio. I have used this radio for about 4 months and it works great. It is used and shows signs of use. Thi...

***Please watch YouTube video below. I demonstrate that the radio actually works. You also get a close up inspection of it.*** Description: Nice working Yaesu VX-2R....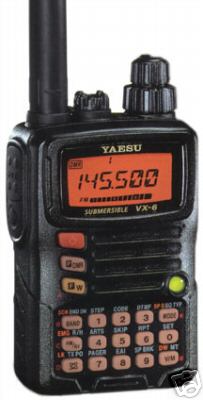 YAESU VX 6R Handheld Receiver 3 band Transmiter Features: AM/FM BCB Wideband Receive 504 kHz-998.9 MHz (less cellular) DTMF Keypad EAI Emergency Automatic ID Wideban...

Comes with an additional MTC DX-3J Highest Gain Dual Band Portable HT Antenna - male SMA KG-UV8D as I was trying to get better coverage. Battery is still in great co...

HERE IS A LIKE NEW YAESU FT-7800R COMES WITH EVERYTHING IN PICTURE HAS MARS MOD WORKS PERFECT NEVER MOBILE USED AS BASE UNIT LOW HOURS I AM THE ORIGINAL OWNER.

You get everything you see in the photo's. Thanks for looking, Good luck. If you find a error in my listing please feel free to contact me, I would appreciate it. Lo...