I have for sale my Ten-Tec 555 Scout that includes a Ten-Tec Microphone (chord has electrical tape where it connects to the microphone, but fully operational), a SEC...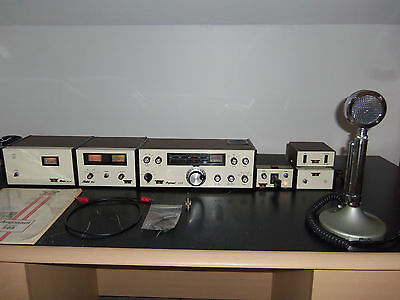 Ten Tec Argonaut 509 with matching 405 Linear Amplifier and Power Supplies (251M and 210) +++ many more items. Complete station ready to plug into your antenna, fire...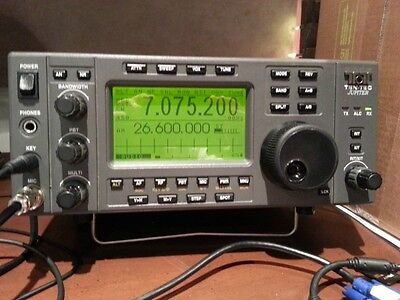 Up for sale is my Ten Tec Jupiter Green Screen - just got serviced and aligned at the Ten Tec factory in 2011 so everything is in working order including the latest ...

Ten Tec Triton II from the mid 70s. 80, 40, 20, 15, & 10 meter CW and SSB transceiver with model 252 power supply. I have made many CW DX contacts with this rig....

VERY NICE Ten Tec Corsair HF transceiver. The Corsair is without a doubt the finest, quietest, hottest rig ever produced for CW and I doubt any other rig will ever m...

Ten Tec Argonaut V model 516 in very good condition.. Comes from a SK and appears fully functional.. There are no scratches or dents.. One of the segments on a seven...

Ten-Tec HF Transceiver 525 Argosy Switch-selectable QRPpor 50 Watts 6bands Drake Microphone 1/4 Plug With Owners Manual In good working order

Up for your consideration is a Ten Tec Omni D transceiver. Radio is listed under parts or repair because output is only about 50 watts. Offered as is, no refunds or ...

The radio is in used condition. Shows usual wear for it's age. Display and all controls work except the tune position as the radio suddenly stopped transmitting...

Unit is estate fresh. Radio does not work. It will not power up. Therefore offered as is. Not working. No returns or refunds for any reason. 73s & Check out my o...