Featured Listings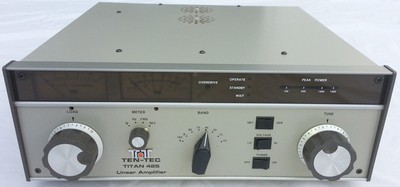 TEN TEC TITAN 425 HF LINEAR AMPLIFIER This is a very nice and clean Ten Tec Titan 425 HF linear amplifier. Amp runs a pair of 3CX800A7 tube in grounded grid. Both tu...
Classified Ads /

Most Popular

TS-430S Kenwood HF Transceiver. Radio is working well. It appears to be completely functional on all bands and modes, although I mostly use it on 20 m...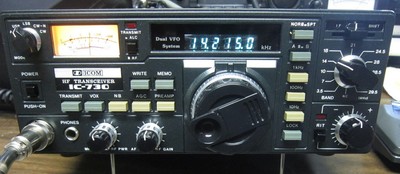 ICOM IC-730 HF TRANSCEIVER!VERY clean IC-730. Works perfectly. Includes mic, power cord and original box. This unit is in very clean and has very litt...

KENWOOD TS-50S HF all mode transceiverProduct DetailsdownloadTS-50S MANUAL Item ConditionThis KENWOOD TS-50S is in used condition. It fully transmits ...

FT-747GX ALL MODE 100W HF TRANSCEIVER This auction is for a Yaesu FT-747GX all mode 100w HF transceiver. This unit is in very nice condition and every...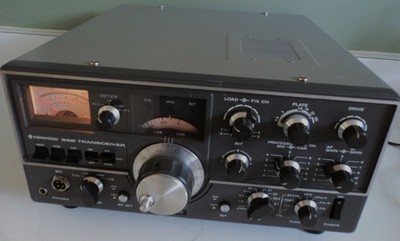 KENWOOD SSB TRANSCEIVER DESCRIPTION For sale is a beautiful Kenwood transceiver Model = TS-520SE Actual photos are provided This was acquired by my si...

IC-735 ALLMODE 100W HFTRANSCEIVER This auction is for a very nice Icom IC-735 all mode transceiver which works as it should. I'm cleaning out the shac...

Icom IC-765 HF Transceiver. Estate sale find. Previous owner said it was being used up until his father in law (who was the one using it) passed away....

Radio (720A), Power Supply (PS-15), Communications Mic. by GE wired for the 720A IC-720A HF ALLBAND TRANSCEIVER GENERAL COVERAGE RECEIVER This radio i...

Kenwood TS-830S HF SSB Radio Transceiver (#5980) Manufacturer: Kenwood Model: TS-830S Radio Transeiver This item receives power, and all the knobs and...

For you pleasure I have a Yaesu FT-757GX hf transceiver. It covers 10-160 meters, as well as general coverage receive. Has upper & lower sideband,...

New floor model excellent condition includes all accessories and manuals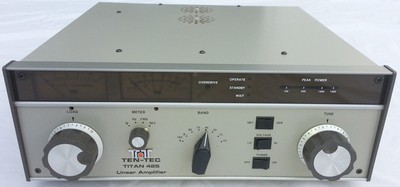 TEN TEC TITAN 425 HF LINEAR AMPLIFIER This is a very nice and clean Ten Tec Titan 425 HF linear amplifier. Amp runs a pair of 3CX800A7 tube in grounded grid. Both tu...

Vintage equipment in excellent condition. Hallicrafters HT-45 Mark 11A Loudenboomer 1 KW RF linear amplifier. 10 80 meters. 45 watts drive for 1 KW. 50 ohm input and...

Exceptionally clean and fully functional Kenwood TS-450SAT HF radio. Radio has very little use as can be seen in the photos. Radio has a automatic antenna tuner inst...

This radio has been in storage , been kept dry and out of harms way, There is no power supply, and has not been tested. It comes with a mic. Ships only within lower ...
SGC SG-500 Smart Power Cube 500 W Microprocessor Controlled HF Linear Amplifier Move mouse over images to see enlarged version Click to open supersize image SGC SG-5...

Up for sale is a used but in a good condition Ten-Tec Paragon Model 585 all solid state microprocessor controlled HF transceiver covering all amateur bands on transm...

I have for sale a very nice IC-730. I have tested it and receive is good and transmit is 100 watts. Cabinet has no scratches or dents that I can see. Cabinet repaint...

SUPER NICE condition, perfect working Kenwood TS-430S solid state HF transceiver. Covers 160 - 10 meters and has general coverage receive. Modes are SSB, CW, AM and ...
Only the Good Stuff!
The best way to sell or buy quality used amateur radio gear.
Transceivers
Mobile Rigs and HT's
Amplifiers, Antenna Tuners, and Accesories
QRP, Homebrew, and Kits
Vintage Gear and Boatanchors
Join Now!